These Companies Are Using Custom Built Software in Remarkable Ways
Having custom software solutions developed for your business is like owning a tailor made suit. While wearing off-the-rack will still make you look fairly professional, a custom suit's fit will accentuate your best features and obscure any unflattering ones. Purpose built software has the same advantage. An out-of-the-box solution might meet some of your needs, but it can never do quite as much as software designed to meet your exact workflows and goals. There's no shortage of companies out there taking advantage of purpose built software either. While some use custom software for simplifying every day functions, others are problem solving with software in new and creative ways. Here are a few examples of customers using purpose built built solutions tailored for their business to improve productivity and stand out from the crowd. [content_upgrade cu_id="401″]
Here are 5 Takeaways for Using Custom Software in Your Business
[content_upgrade_button]Click Here[/content_upgrade_button][/content_upgrade]
Life Support Systems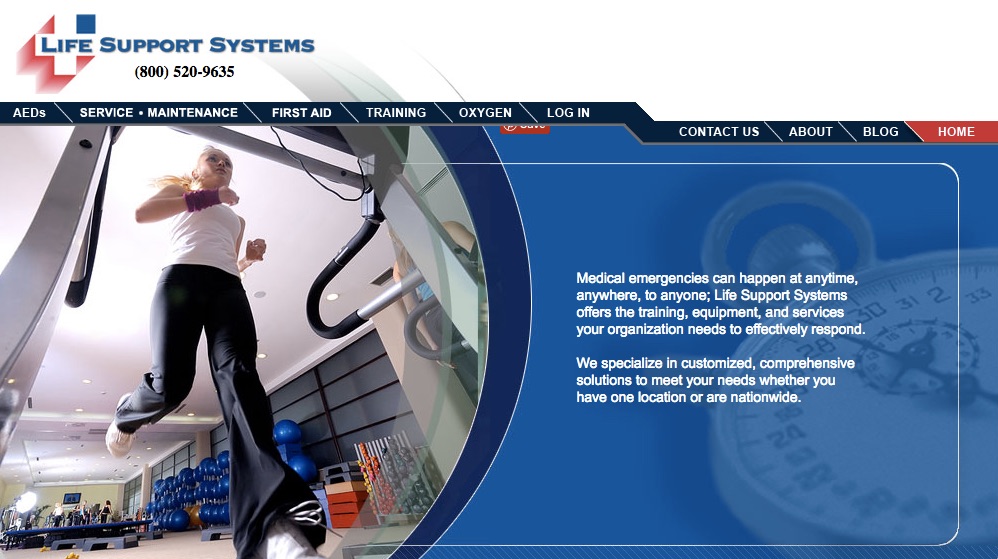 Life Support Systems
is a national training center for the American Heart Association as well as other top certifying agencies. They provide high quality training to thousands across the country in CPR/AED, first aid, emergency oxygen, and other safety and compliance best practices. Scheduling each training has many moving parts, such as scheduling rooms at the customer's facility, choosing and assigning instructors, and documenting class attendance. Managing the scheduling of one class can take weeks, and keeping track of all the appointments, equipment, and people requires a team of skilled administrators. Life Support Systems also prints certification cards for each employee who takes the course. Printing these individual cards takes hours for each class and is prone to data entry errors. Before we engaged with Life Support Systems, their original process was almost entirely manual:
Transcribe the list of names to an Excel spreadsheet
Mail merge the list to a Word document template and print
Manually review each card for data entry errors
Repeat as needed
On employee called this process
"the worst part of my job"
. They also had another manual process for generating quarterly, annual, and Ad Hoc reports for each of their clients, to show which employees attended which classes. To build the reports, Life Support Systems had to:
Review every Outlook Calendar Appointment for each class
Open the class appointment to find the class roster
Transcribe each participant into an Excel report
Format, de-dupe, and correct all the data
Review the final report no less than three times to minimize errors
Generating these reports took days, if not weeks, for each client, and had resulted in some embarrassing errors that called into question the reputation of the entire company.
Purpose Built Software Solution
What they needed was a solution that simplified the manual processes so they could reduce their workload and decrease errors. After mapping out their internal processes for these tasks, we were able to design and deliver an internal web application that drastically reduces data entry and simplifies scheduling, certification printing and reporting. The end result was pretty stellar: They can now print cards and generate any report they need in under a minute flat.
OfficeLink360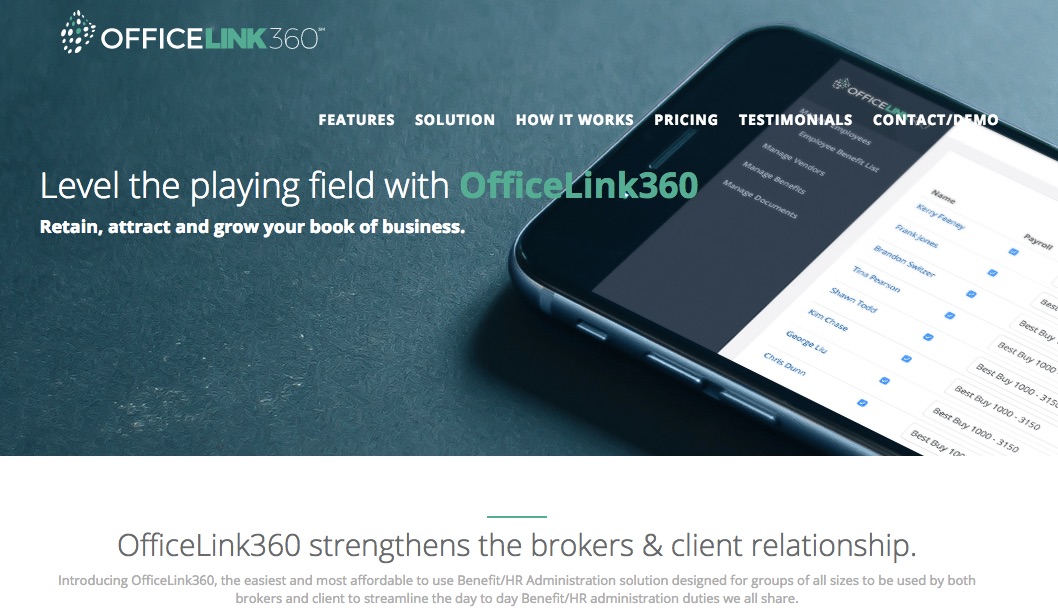 OfficeLink360
helps small businesses enroll and manage employees in benefit programs quickly and easily, by providing high-touch service and support. Some of these duties include things like onboarding, compliance paperwork, reporting, employee, and vendor management. While some of these processes are done online, much of it involves tons of repetitive paperwork. We're talking hours to days to get a company transitioned from one medical benefit provider to another. OfficeLink360 handles the bulk of the paperwork, and clients simply need to sign up. This process is great for the clients, but the paperwork load was pretty heavy for the OfficeLink360 staff. What they needed was a way to streamline the process so they could perform tasks faster.
Purpose Built Software Solution
In order to deliver a scalable and cost effective solution for clients, they needed software that could perform mindless data entry tasks in minutes. We worked with the principals of OfficeLink to map out their critical workflows and identify the bottlenecks. The benefits world is weird and complex with many corner cases that Officelink helped us understand. From there, we designed and built an internal web application that automates 90% of their workflows. They can now manage each client's employees along with their unique benefits, and automatically generate all the documentation they need to interact with the benefit vendors. And with the help of an onboarding wizard, the software automatically gathers the critical employee information directly from the employees, minimizing both data entry errors and time wasted chasing down employees. The result: they can change any benefits for a 10-person company in less than five minutes. In fact, their new system manages information so well they retired their old, unsupported CRM system all together.
ThingWorx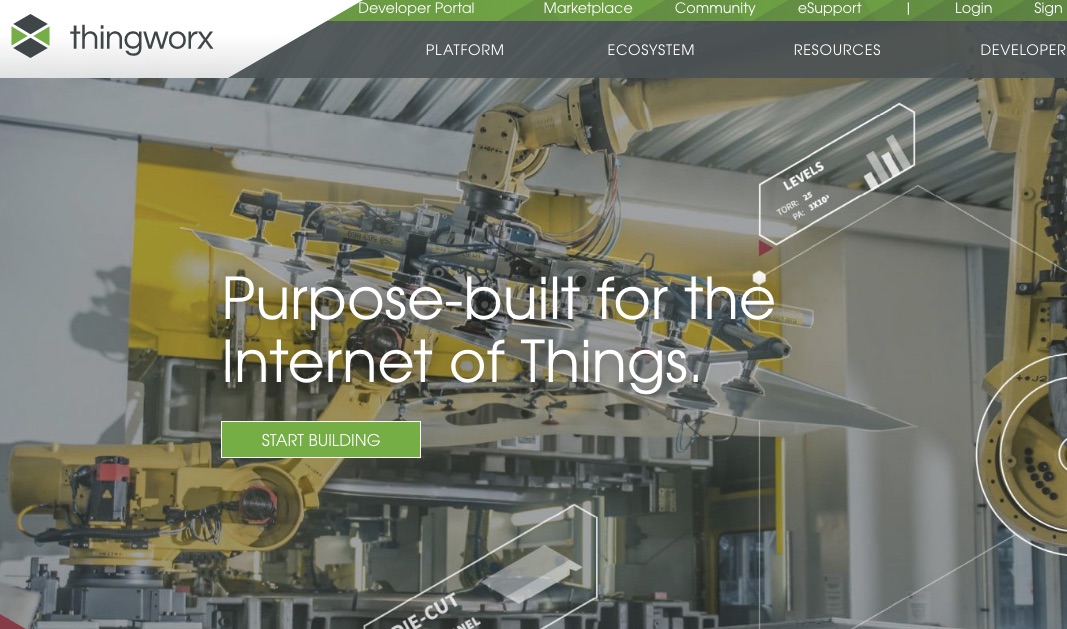 ThingWorx
itself is actually purpose-built from the ground up. They're an Internet of Things (IoT) platform provider that helps developers engage with technology and capture data that will improve processes and drive sales. Their IoT solutions encompass a wide range of things from sensor and hardware providers to independent software vendors (ISVs) and System Integrators. ThingWorx provides a technological foundation for organizations to beat the competition. A large part of the value they add for developers and companies is a sense of connection. In the literal sense, they help businesses create their own IoT ecosystems, quickly connecting from almost any device. They also foster connection in the form of a digital marketplace where developers have easy access to information they need to build and run ThingWorx-based IoT applications. But in order to do any of this, they had to start somewhere. Since there was no out-of-the-box solution that came remotely close to being able to meet their needs, they had to build their developer portal from scratch.
Purpose Built Software Solution
The coolest thing we helped them do was build a portal for developers to find all the resources and information they needed, and to allow developers temporary direct access to their own copy of the Thingworx platform. This custom portal manages developer-specific Amazon Web Services servers that are loaded with ThingWorx platform trials. Alongside, the developer portal provides onboarding tutorials for developers to gain experience with the ThingWorx platform. To stay relevant in the quickly evolving IoT space, Thingworx needed the ability to quickly spin up new tutorials and onboarding guides. So we built them an onboarding guide editor that makes it easy for the technical marketing staff to build step-by-step tutorials the developer can follow while using the platform trial. [content_upgrade cu_id="401″]
Don't Miss: 5 Takeaways for Using Custom Software
[content_upgrade_button]Click Here[/content_upgrade_button][/content_upgrade]
Final Thoughts
The power of purpose built software is endless. From simplifying organizational processes like printing cards and generating reports to empowering entire divisions to reach their goals, there's very little you can't do with purpose built software. Like having a custom-fitted suit, tailor-made software fits your organization's needs, whether it's a single process or something much larger. And like a custom-fitted suit, it will make you look really good too.